Reinforcing longitudinal recesses prevent movement in the ground

Connecting lock

Flexible

Lifespan period at least 30 years in the ground

Safe and physiologically inert

Recyclable

Thickness of 4 mm

Black colour with UV stabilizer


Product protected by utility model no. 24851 and name no. 332942 of industrial property office
E-SHOP (AMAZON)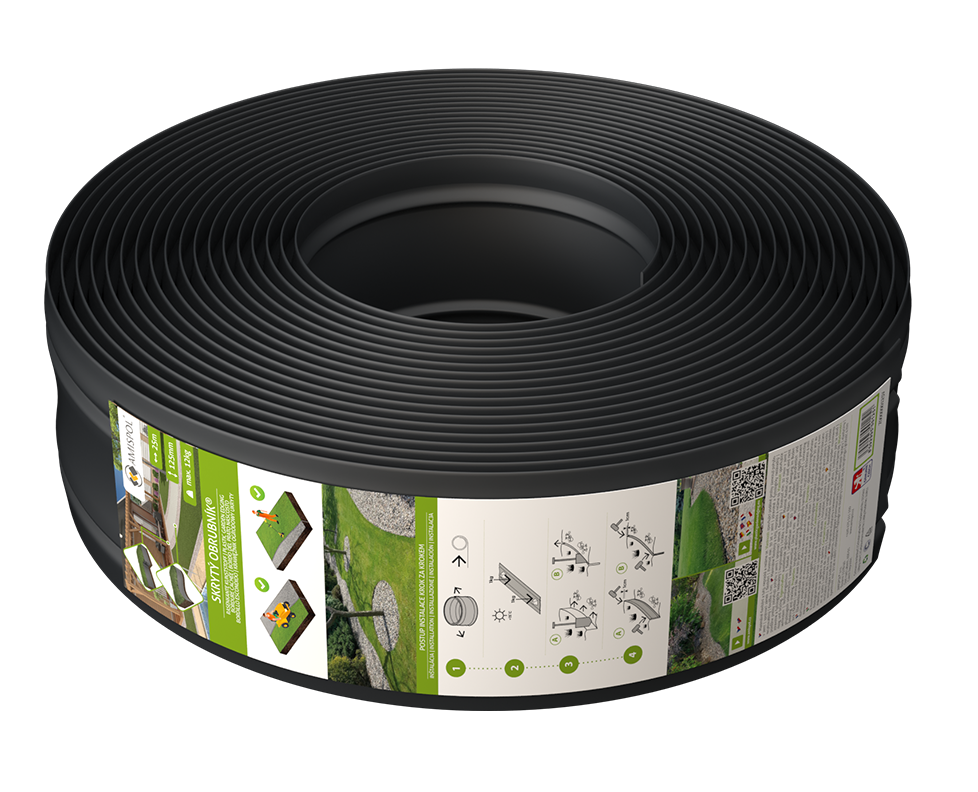 HIGHLY FLEXIBLE AND TOUGH
Easy to form a desired shape.
LONG LIFESPAN PERIOD
At least 30 years while deposited in the ground.
TEMPERATURE RANGE
manipulation from -25 °C to 60 °C
installation +15°C
USE
Ideal to use for various shapes, curves and short straight lines. Unsuitable for long straight lines – large expansion at high temperatures.
APPLICATION OF THE HIDDEN EDGING
https://www.youtube.com/watch?v=NG0ifH9l7I8
CONTACT US
E-mail: info@amispol.cz