Reinforcing longitudinal recesses prevent movement in the ground

Connecting lock

Flexible

Lifespan period at least 30 years in the ground

Safe and physiologically inert

Recyclable

Thickness of 4 mm

Black colour with UV stabilizer


Product protected by utility model no. 24851 and name no. 332942 of industrial property office
E-SHOP (AMAZON)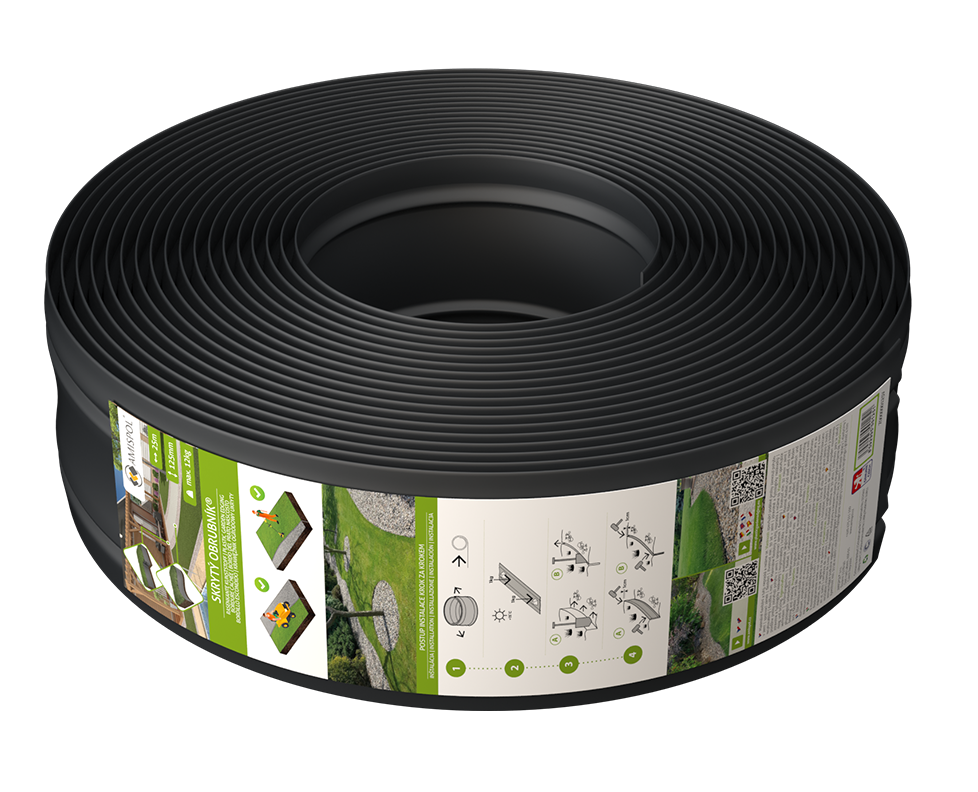 HIGHLY FLEXIBLE AND TOUGH
Easy to form a desired shape.
LONG LIFESPAN PERIOD
At least 30 years while deposited in the ground.
TEMPERATURE RANGE
manipulation from -25 °C to 60 °C
installation +15°C
USE
Ideal to use for various shapes, curves and short straight lines. Unsuitable for long straight lines – large expansion at high temperatures.
APPLICATION OF THE HIDDEN EDGING
https://www.youtube.com/watch?v=NG0ifH9l7I8
Play Video
EXAMPLE OF THE HIDDEN EDGING USE
Installation of the garden hidden edging into your garden is an easy, fast and cheap solution. By using the plastic edging, various surfaces in your garden can be divided, such as lawns, gravel, flowerbeds, mulches, pathways and other surfaces.
CONTACT US
E-mail: info@amispol.cz